The Pre-Recording Rehearsal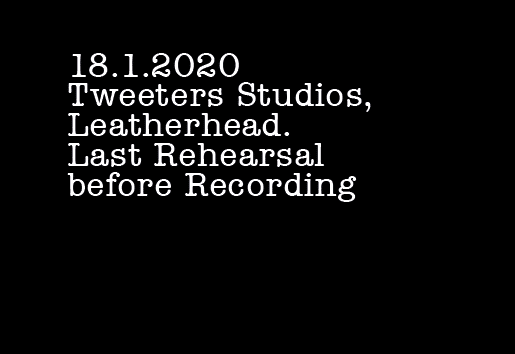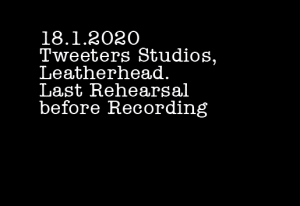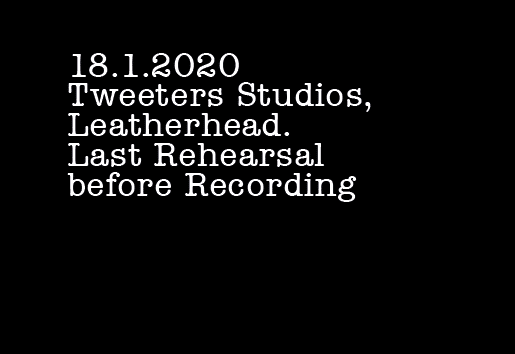 This was going to be the last rehearsal before a day with Kenny at his Alchemy Studios. It would be a test as to whether the songs they were going to record there were ready, and a chance to get a rough idea of how it was going to work on the day. Recording is always time sensitive so using the rehearsal to plan the process out a bit would hopefully make it more efficient but also, if they weren't ready, they could postpone the recording and book an extra rehearsal.
So, the plan was to get 4 tracks ready. Generally, the approach involved Mark writing, working with other members of the band based on availability, bouncing ideas around, recording them and circulating them to everyone to work on their own bits. Rehearsals were the first time they got to play what they had worked on together to see what worked.
First up was City of Angels. With this track, it was early in this process so Mark played it through for everyone to get familiar, then broke it down and slowly bits emerged giving a structure to build on. With everyone happy to come back to it later in the rehearsal, they started in on the next new song, Drowning Myself.
Again, as the track unfolded, the rest of the band joined in, trying out bits and getting comfortable with what they needed to do. There was some discussion about further ideas – guitar effects pedal loops and the like. From this a favoured approach emerged along the lines of letting it run, recording everything, all the ideas, and creating a song from the results.
It's amazing to see how far the band has come in such a short time with this line-up. There is a comfort and a trust with each other that allows these songs to come together this way. It also coheres sonically with an "Opposition sound" developing. Two songs down and time for a tea-break.
Reconvening and the third song, a new version of Lifesblood, was deemed familiar enough already and not requiring of further rehearsal. It has been played live in all the most recent sets and is more evidence of the four-piece sound that has evolved, hence it being added to the list.
On to the fourth track, Be Careful What You Wish For. This is further along than the first two having been readied for introduction to the live set. I remember hearing the vast majority of songs live well before they appeared on vinyl so its another reminder for me of who it is we're listening to. A few run-throughs to pin down the tempo and to recall all the bits that were added ear and its back to the two less familiar ones.
Back to City of Angels and it quickly becomes clear that something isn't quite right. "The riff is 1-2-3 and you're playing as if it's 2-3-1". Small differences that pushed the lyrics into the wrong place. One more time and everyone's back on the same page.
The rehearsal closed with one last playing of Drown Myself and everyone headed off to ready themselves for recording, happy in the knowledge that they were ready.